Bill.com currently offers two different Inbox views, which you can switch between at any time, to best suit your workflow needs.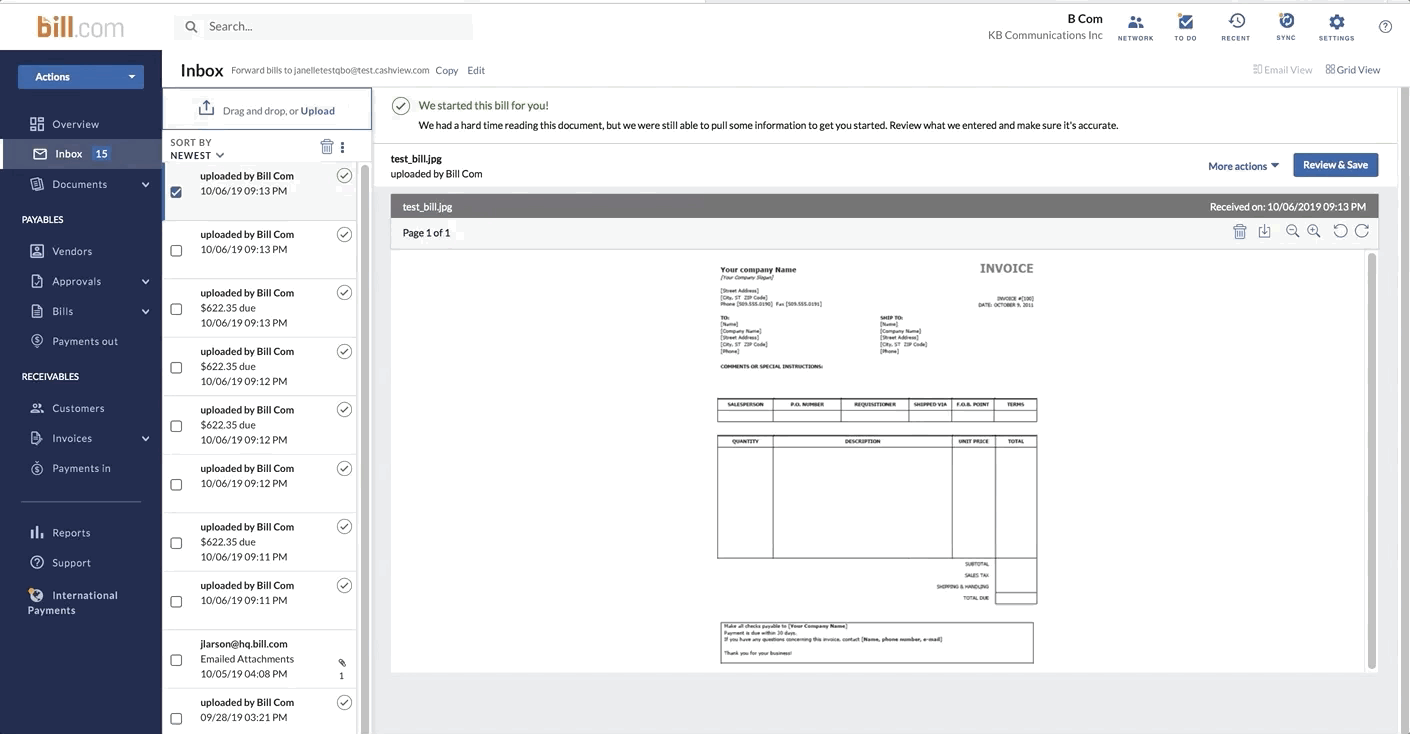 Grid View Inbox
The Grid View Inbox shows an individual thumbnail of each inbox item, for an at-a-glance overview. Hover an Inbox item to see a larger preview of the document.
This view is the newest version of the Inbox. This version is designed based on customer feedback and will continue to be enhanced to meet the needs of our customers.
List view Inbox
The List view Inbox displays documents submitted in a large preview pane, similar to other web-based email Inboxes.
Resources