There are a few options to get assistance from Bill.com Customer Support or Bill.com Sales. When logged in to Bill.com, select Support in the navigation menu. This will bring you to the Bill.com Support Center.
Searching for solutions
In the Support Center, you can search for information about your question or issue. The Support Center is designed to quickly provide information about and solutions to your topic or question.
Contacting Customer Support
If you need additional assistance, select Contact us at the top of the page to enter your question and select email or chat.
Chat is available Monday - Friday 5 am - 6 pm Pacific Time, closed weekends and most Federal Holidays. Utilizing our chat system provides the best way to connect with a representative ready to help you with your specific account needs, based on the question and input you provide. You can send emails anytime, which will be responded to within 24 business hours.
If you do not see the chat option, clear your browser's cookies and cache and reload the page.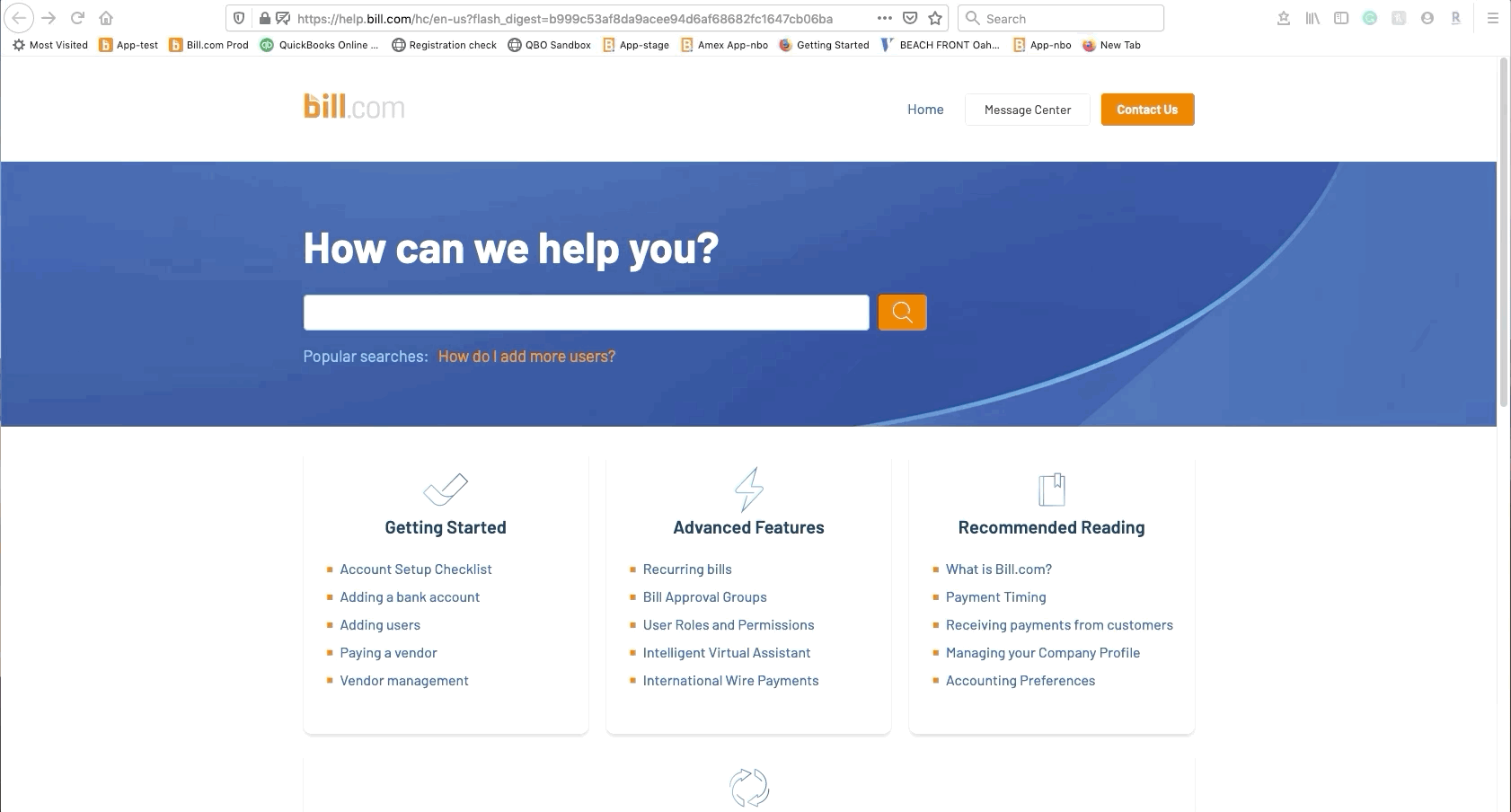 Support History
Your support history is available to view anytime:
Log in to the Bill.com account
Select Support at the bottom of any Bill.com account page
Select message center to review support history
All pending and solved support tickets are visible, noted with the current status. Comments and updates can be added to New, Open, and Pending tickets.
Pricing information
Our website has great information about our product and service. Please go to Bill.com to learn more. If you have pricing questions, please review our pricing pages:
Contacting Sales
If you need additional assistance with pricing, please reach out to the Sales team from the Contact Us page by selecting Sales from the drop-down.